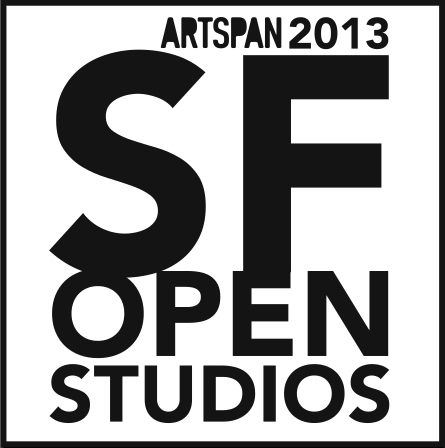 Thursday, October 10, 2013 – ArtLaunch kick-off party.
Preview over 400 original artworks at the SF Open Studios Exhibition' at SOMArts Cultural Center, 934 Brannan, SF.
Tickets will be available on artspan.org.
Friday, October 11 – Sunday, November 10, 2013 – SF Open Studio Exhibition at SOMArts Cultural Center.
Admission is free and open to the public. Gallery Hours: Tuesday-Friday, noon-7pm / Saturday, 11am-5pm / Sunday, 11am-3pm.
October 12, 2013 – SF Art Tasting – Collectors event.
Email cibarra@artspan.org to invite your collectors with a special promo code
October 12 & 13 – Preview Weekend – Visit the SF Open Studios Exhibition at SOMArts Cultural Center!
October 19 & 20 – Weekend 1: Studio Nocturne
11am to 6pm
Fort Mason Center, Landmark Building D, Fleet Room (ground floor)

SF Open Studios is the oldest and largest open studios program in the country. It features an annual, month-long art event during October that showcases over 900 emerging and established San Francisco artists in their studios. Each weekend, art patrons, admirers, and collectors can take on self-guided tours to see as many SF Open Studios artists and their artworks as possible, in the hopes of finding their next true art love. The event connects collectors with artists for a glimpse into the life of the working artist.